There are a few things in this life that I'm passionate about but I have to admit that food & design rank amongst the top. And when you combine the two? Well it's simply sensory overload in my eyes. We recently had the opportunity to get Behind the Scenes with the stunning LA pastry shop and restaurant, Bottega Louie, and I've barely been able to contain my excitement since. Photographed by the crazy talented Bryce Covey, featuring my dear Leah, from Freutcake, I almost can't even handle all of the pretty. There's lots more where this came from right here in the gallery.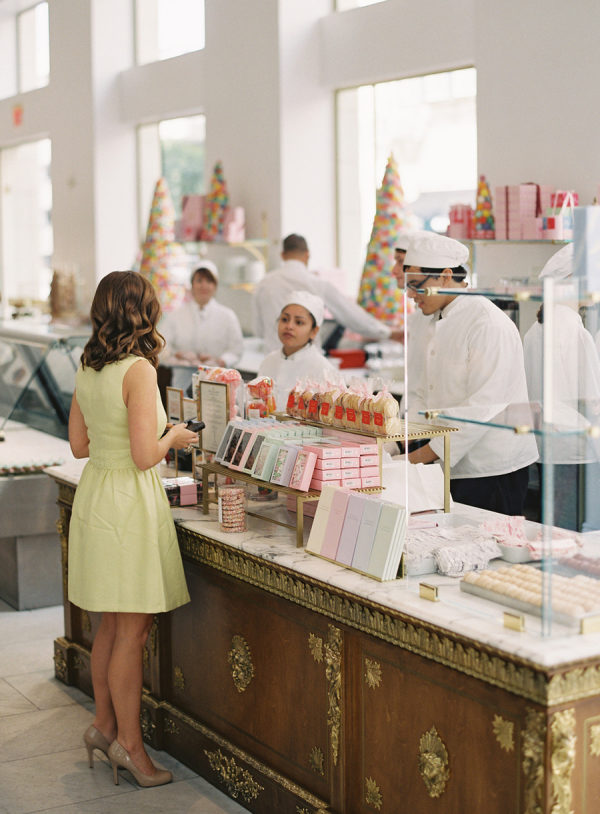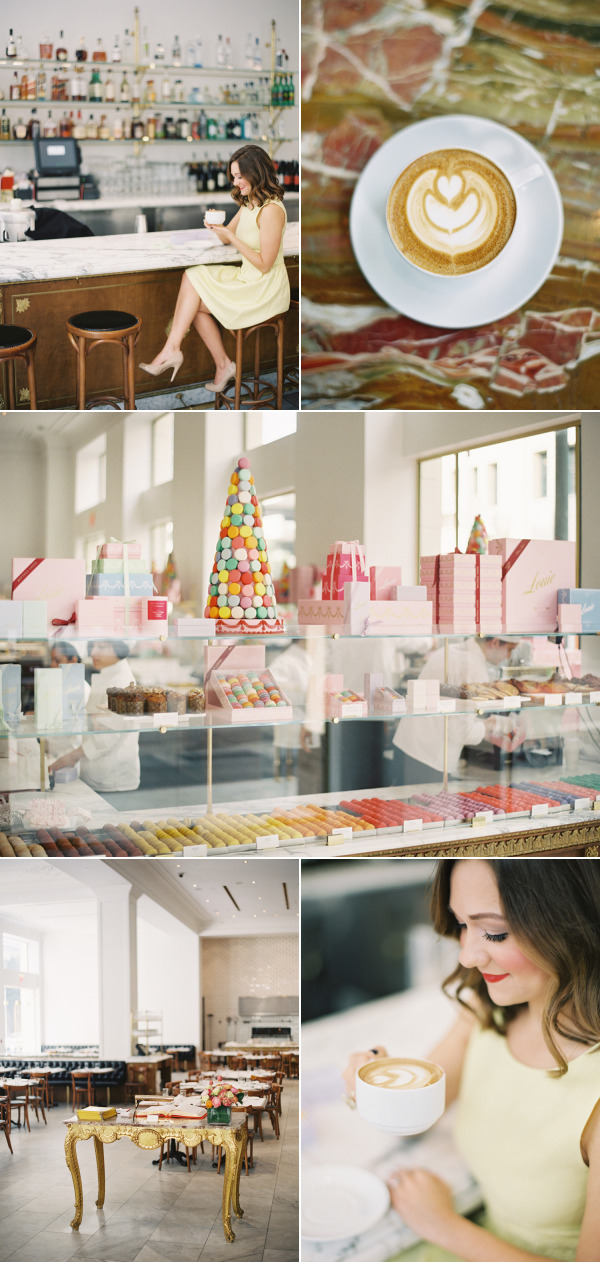 First, thank you so much to Leah of Freutcake for letting us follow her around Bottega Louie for a bit. And to Bryce for capturing the loveliness in a way that we could never imagine. That said, we couldn't let a space this stunning go without digging a little deeper and finding out what the inspiration behind the design really was. So we hit up Michael of View Design Studio, the genius behind the space, for some insider deets…
SMP: What inspired your initial concept for Bottega Louie?
M: Various European restaurants and bakeries. The concept was to develop a space that looked as if it was from pre-war Europe.
SMP: How long was the project soup to nuts?
M: 2 ½ years.
SMP: Any special pieces that you love?
M: The ceiling height and its custom crown molding.
SMP: How do you conceptualize a space this large – having different environments within – and still retain intimacy?
M: The key was to develop the four smaller dining pods divided by the host stations and millwork.
SMP: Favorite Bottega Louie dish?
M: Wood fired pizza.
SMP: Favorite Macaron Flavor?
M: Chocolate Orange
Photography: Bryce Covey Photography | Model/Styling: Leah Bergman from Freutcake
© Style Me Pretty : The Ultimate Wedding Blog, 2013. | Permalink | 4 comments | Add to del.icio.us
Post tags: Bottega Louie, Bryce Covey, Food, Freutcake, Interior Design, LA, Macarons, Nibbles, Pastries, Shop Tour
Post categories: The Blog


Style Me Pretty : The Ultimate Wedding Blog