If I wasn't craving carefree summer days before, I most certainly am now after spending some time with this Montauk beauty at Sole East. It's everything a seaside summer fête should be, complete with a color palette so happy, so vibrant you can't help but smile at all the pretty images snapped up by Cappy Hotchkiss. And when you stumble on all the shiny happy details sitting in this gallery, that smile is sure to stick. See it all here.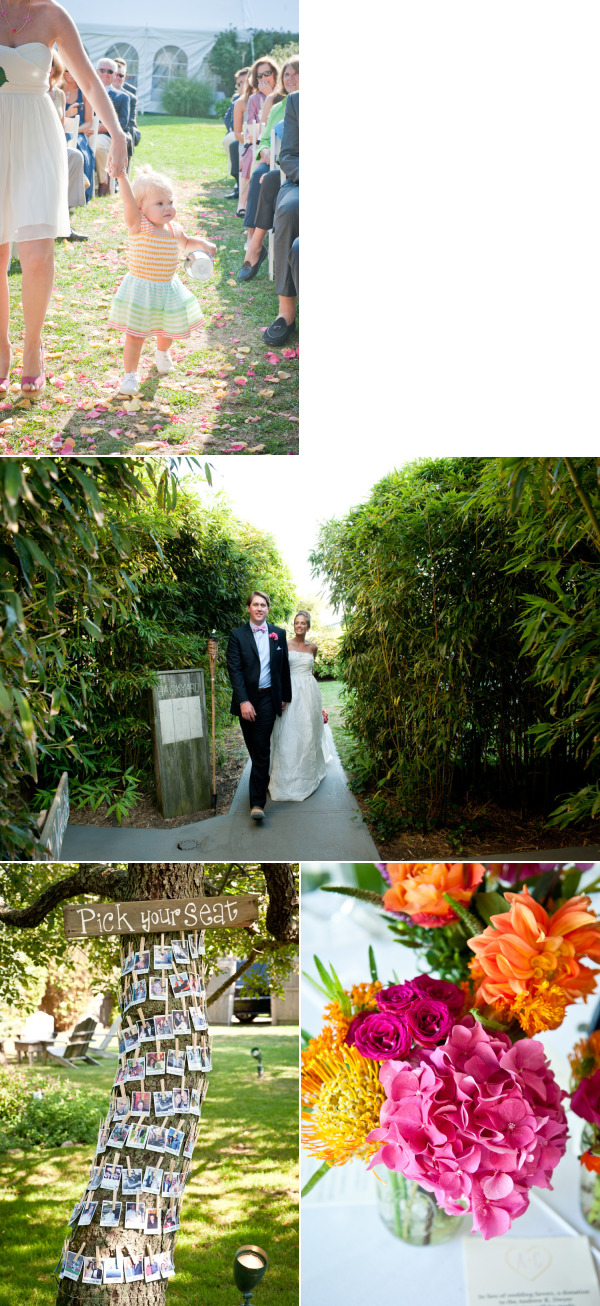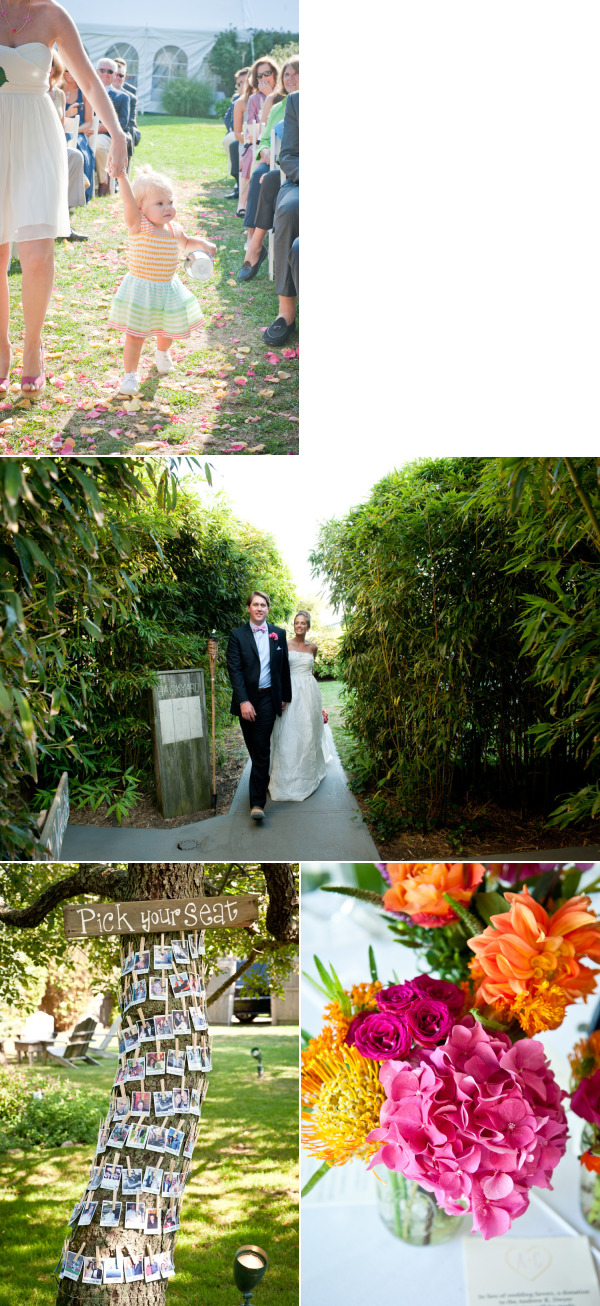 From the Bride… Chris and I probably should've met several times before we actually did- we both grew up on Long Island, we both played lacrosse in college at rival schools that are one mile apart (Hopkins and Loyola), we used to live 2 blocks away from each other in NYC, and we have tons of friends in common. However we chose a restaurant in the Meatpacking District on a January day in 2009 to finally meet. We left the restaurant without each other's numbers or full names but relied on a mutual great friend to connect us over email. I invited Chris to a party my friend and I had been planning for Valentine's Day and that was that.
Our wedding was truly a collection of our favorite things. Montauk was the obvious choice for the location as all year we look forward our weekends in the summer out there. Chris likes to say that I change into a calmer person as we drive over that last hill on 27 and feeling calm on your wedding day is a great feeling! Sole East was such a wonderful spot- the natural landscape of the grounds are already so beautiful it didn't require much decorating. The hotel makes your wedding feel as if it's a backyard wedding- everything is free flowing, easy, and up to you how you want it to flow. Luckily we had one of those gorgeous September days that just made everything perfect. Chris and I both love tons of pictures so we decided on that for the theme of our wedding. We spent hours going through pictures we've taken of our friends to find the perfect seating cards, I made a photo book of Chris and I that gathered all the great pictures people have taken of us since we've met, and I made a homemade photo booth/guestbook using two Fujimax oversized instant cameras- guests took instant pictures of each other and taped them into a hardcover book- leaving us a note in the process. The photo book guestbook turned out even better than I expected- everyone took part! We ended the night with sparklers and our favorite dessert- Coolhaus Ice Cream sandwiches- served out of a their truck (driven all the way from NYC) that we pulled right into Sole East's backyard. It was truly the perfect Montauk Day.
Wedding Photography: Cappy Hotchkiss | Wedding Venue + Catering: Sole East in Montauk, New York | Floral Design: Flowers by Beth | Wedding Coordinator: Cindy from Sole East | Wedding Ice Cream Sandwiches: Coolhaus Ice Cream Truck | Wedding Invitations + Stationery: Hello! Lucky | Music: Ray Jarrell from Jarrell Entertainment | Wedding Dress: J.Crew | Bride's Shoes: Miu Miu | Bride's Earrings: Dannijo | Bride's Bracelet: Tom Binns | Bridesmaids' Attire: J.Crew | Flower Girl Attire: Lem Lem + J.Crew | Groom's + Groomsmen Attire: J.Crew | Groom's Shoes: Cole Haan | Hair + Makeup: Hiroko Takada
© Style Me Pretty : The Ultimate Wedding Blog, 2013. | Permalink | Comments | Add to del.icio.us
Post tags:
Post categories: The Blog


Style Me Pretty : The Ultimate Wedding Blog