If there is one thing that is going to absolutely make your Thursday afternoon feel like a Friday afternoon, it's the nuptials of two people so fun, you can't help but fall in love with them. And would you look at that, we've got just that kind of treat for you. Jason + Gina Photographers have sent over the absolutely gorgeous Colorado wedding of two lovebirds so sweet you'll almost feel like you're dancing into your weekend with a trip to the gallery!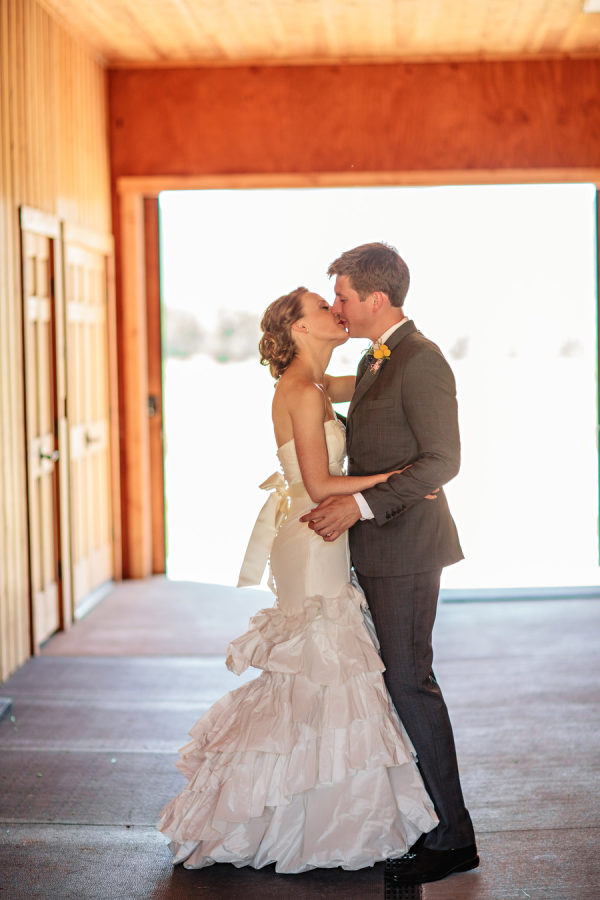 With a little more from Elysium, your sure to fall in love with these two…
From the photographers… So, when we say Chris and Amy are super planners, it is totally a compliment mixed with a touch of envy. They had lists and sublists for their wedding day. In true think-ahead fashion, they choreographed their first dance. They even snuck off during their cocktail hour for a quick rehearsal and said they rocked it. Their actual first dance didn't go so well… apparently they missed steps all over the place. And… wait for it… nobody noticed!! They were having such a great time together and I thought they were brilliant. Sometimes the best laid plans lead the way to magical mistakes.
Among the dozens of memories we have mentally scrapbooked from this wedding, our fondest will be in room 907 at the Steamboat Sheraton. This was where Chris and Amy's closest friends and family celebrated the wedding after-party. They insisted we drop off our gear in our room and come celebrate with them. Honestly, we were so utterly exhausted that we almost didn't go. We knew there would be good beer in their fridge, and I love good beer… so we went. The room/suite was electrified by 30 wedding guests dancing and mingling with the music blaring (at 11:30pm). We were immediately embraced by everyone in the room, made to feel like family, and ensured a long-term friendship with Chris and Amy.
Wedding Venue: Alpine Mountain Ranch | Wedding Photography: Jason+Gina Wedding Photographers | Cinematography: Alex Hill of Elysium | Floral Design: Cori Cook | Wedding Dress: Vera Wang | Bridesmaids Dresses: Donna Morgan from Nordstrom | Wedding Invitations: Minted | Catering: Steamboat Meat & Seafood | Tent + Rentals: Colorado Event Rentals + Pink Monkey Solutions
© Style Me Pretty : The Ultimate Wedding Blog, 2013. | Permalink | Comments | Add to del.icio.us
Post tags: Chevron, Outdoor, Tented
Post categories: Casual, Real Weddings


Style Me Pretty : The Ultimate Wedding Blog