For one of the first times in my blogging career, I was literally hanging on every single word of the description. It's the kind of description that you read aloud to your husband while he's getting ready for work and proclaim a million and one times…"Isn't this Groom the cutest?!?!" He is the cutest and his words describing his drop-dead gorgeous Bride are even cuter. But my intro barely does this justice. The words of the Groom are a must read. The full gallery of images captured by Edward Scott and Jenn Strauss, also a must. And while you're at it, head on over to the California Blog for the engagement session behind this dynamic duo.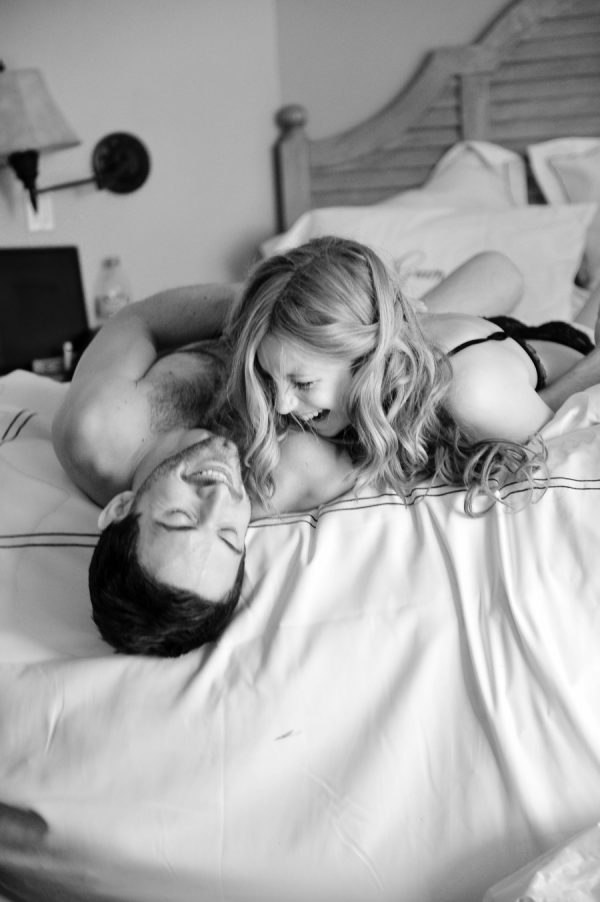 Now take a gander at the film behind the day captured by Everly Films. You guessed it! Also, super duper cute…
From the Groom…Without a doubt, the most important question I have ever asked someone in my entire life was "Sarah Elizabeth Bacsalmasi, how on earth do you pronounce your last name?" Actually that's not true. The most important question I asked her was if she'd like to change her ridiculous last name to something more Americanized? Something like 'Keith'" I didn't say it quite like that, what I did say was "Will you marry me?" (I'm a traditionalist) and luckily she said yes. And all kidding aside it was the biggest thing I'd ever asked of anyone. And after that I was pretty certain that my days of questions were done. I was wrong. That very night people began asking when we were getting married, where we were getting married, why we were getting married. And while I knew the answer to the last one (see also: true love), the first two were not something I wasn't prepared to answer.
Luckily for me I had just gotten engaged to the most talented, crafty, budget conscious, level headed woman in the entire world. Immediately, and with a casual grace, she said "I want to get married in front of a barn." And in an instant I saw the wedding she saw and we were on our way. Unfortunately for us, barns were not a plentiful, nor an affordable thing in southern California. While the South, where I'm from, is littered with barns built for practical purposes and owners who are happy to rent you their space for a little extra income, the ones in soCal are built for the purpose of weddings and special events (see also: enormous site fee with nothing included).
We toured countless venues until we came upon Calamigos Ranch in Malibu. While there wasn't a barn, there was an enormous willow tree with tendrils of twinkle lights reaching down to brush the tops of the heads of your guests while they dined under the stars. We were blown away. We knew then and there that this was where we wanted to get married.  Suddenly our barn had become a tree. Which is oddly what most barns start out as anyway, so in some respect we got our barn, just a bit ahead of it's time.
From there Sarah was off, deluged in a sea of Pinterest boards and wedding blogs. She spent months and months making our wedding the hand made thing of dreams. I'd go into detail but I'll let her do that (see below), since detail is her thing. The only original thing I did in the wedding, other than show up and look as handsome as my genetics would allow, is write my vows to her (which you can watch/hear in the video below). Otherwise when people told us what a lovely wedding we had thrown, I knew I was taking half the credit for something Sarah was 100% responsible for.
We also wanted a ceremony that was unique to us. Not just visually but in terms of content as well. So we had our close friend Chris Mackenzie, a comedian and former clown from Ringling Brothers, perform our ceremony. It was the perfect mix of poignant and hilarious. A favorite line was "Richard, we've known each other for ten years, which in LA is forever. And Sarah, while I may not have known you for quite as long, I already like you a lot more." We had our friends do readings from celebrated authors such as William Martin Joel (see also: Billy Joel) and Dr. Theodor Seuss Geisel. And our live music (for both the ceremony and the reception) was provided by the amazing band "Branches." Sarah walked down the aisle to their cover of "The Wind" by Cat Stevens and we walked out into the world as a couple to their cover of "Home" by Edward Sharpe and The Magnetic Zeros. As we walked back down the aisle, I attempted to dance a little. I don't recommend it.
But, I have to say (seriously Sarah told me I had to) that the night was truly magical. As a writer I've spent my entire life trying to come up with worlds that are more wonderous and magical than the one we live in. But on this night, the night of our wedding, Sarah created a world more perfect and wondrous than anything I could ever dream up. For the first time in my life, I can honestly say "I wouldn't have changed a thing." No rewrites necessary. And I think if you're going to start your life with someone, a life that will always have its ups and downs, starting it with a perfect night is definitely the way to go.
Photographers: Edward Scott and Jenn Strauss | Videographer: Everly Films | Invitations: Forever Fiances  | Band: Branches | Dessert Bar: The Bride | Flowers, Bouquets, and Boutonnieres: The bride and bridesmaids | Decorations: All handmade by the bride | Brides hair: Mary Assimos LA Hair | Bridesmaids hair: The Dry Bar | Make-up: Blushington | Eyelash extensions: Cynthia Roman | Bride's Dress: Very Wang | Bride's Veil: Monique Lhullier | Bride's Reception Headpiece: Vera Wang | Bride's Shoes: Jimmy Choo (ceremony) and Tory Burch (reception) | Bridesmaid's dresses: Assorted from H&M, Zara, and Nordstrom | Man of Honor's bowtie: Bloomingdales | Mother of the Bride's Dress: Herve Leger | Groom's suit: Alfani | Groom's shoes: Zara | Groomsmen's suits: Alfani | Officiant: Christopher Mackenzie | DJ: DJChao | Bride's Ring: Antique from the groom's grandmother | Groom's Ring: Etsy

© Style Me Pretty : The Ultimate Wedding Blog, 2013. | Permalink | Comments | Add to del.icio.us
Post tags: Bowties, burlap banners, Chalkboards, DIY Dessert Table, Handmade, lavender boutineers, Mismatched Bridesmaids, Outdoor Ceremony, Smores, Twinkle Lights
Post categories: Do-It-Yourself Inspired, Real Weddings, The Blog


Style Me Pretty : The Ultimate Wedding Blog