I couldn't be more in love with this wedding, seriously. I'm head over heels for its charming decor and beyond pretty florals. Not to mention the absolutely gorgeous images from Kirralee Photography. It's pure wedding gold, people. And the couple? Beyond adorable. Click here for the full gallery!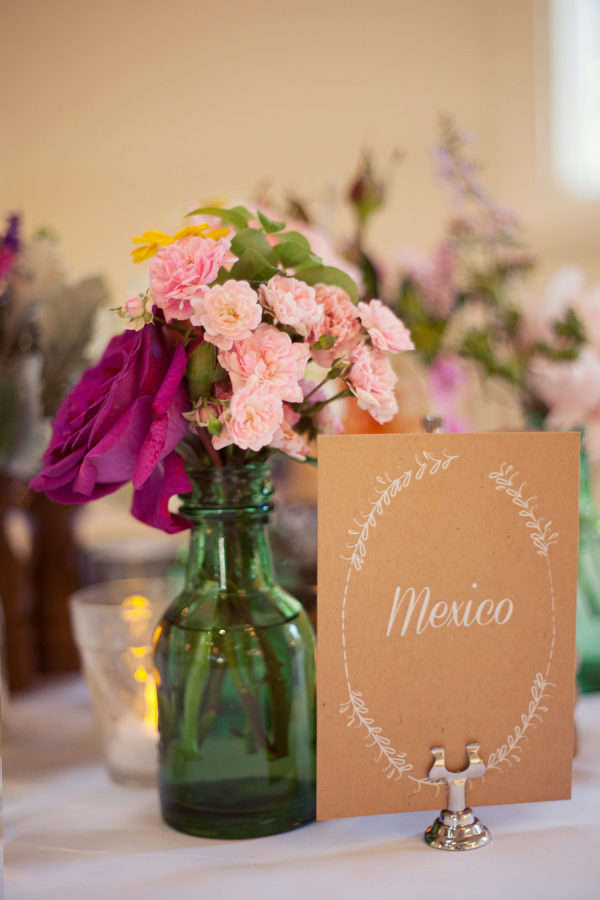 Fr0m Kirralee Photography… Vicki and Pedro's Melbourne wedding at Abbotsford Convent was a simply beautiful celebration to photograph.
I think what made this wedding special was the exuberance and romance that surrounded Vicki and Pedro, and their family and friends. Vicki was the blushing bride and she wore a stunning lace dress made by New York designer Lazaro. Her hair was beautifully vintage with a sweeping wave reminiscent of a bygone era.
Pedro stood tall and handsome. He had a very original look, with a slim fitting grey suit and a formal bow tie. They were married underneath a gorgeous bower of pink, purple and white roses draped amongst luscious greenery in the courtyard of Abbotsford Convent, one of Melbourne's iconic heritage properties. Flowers girls dressed in cute blush coloured dresses from Seed Kids held up a sign draped with ribbons that read `here comes the bride, while the guests waved small handcrafted congratulations flags.
Wedding styling company The Style Co adorned the ceremony and reception with hundreds of flowers and greenery that gave the space a real sense of wild beauty. These wild flowers and simple beauties filled the celebration with fresh vivacity.
Pedro is Brazilian and family and friends came from Brazil and all over the world to help the couple celebrate. Each table at the reception had a label that named where the guests were from. 
Pedro said he admired how self-confident and genuine Vicki was and Vicki said she was won over by how Pedro made her feel so comfortable and special when they were together. Pedro made a surprise proposal to Vicki at the Qantas check-in as they were about to travel to Jamaica. He carefully handed a camera to the woman at the check-in counter and bent down on one knee before asking her to marry him!
Wedding Photography: Kirralee Photography | Wedding Venue: Abbotsford Convent in Abbotsford, Australia | Event Styling: The Style Co | Wedding Dress: Lazaro
© Style Me Pretty : The Ultimate Wedding Blog, 2013. | Permalink | 3 comments | Add to del.icio.us
Post tags:
Post categories: Casual, The Blog, Vintage Chic


Style Me Pretty : The Ultimate Wedding Blog